Corporate Training Programs
Divershefy offers customized training programs for Women Leaders according to the needs of Companies or Industry Bodies.
Know more about Customized Programs
Global Leader Certification Program
The Global Leader Certification Program is an example of a customized program

developed in collaboration with Hyderabad Software Enterprises Association.

This program prepares women leaders to embrace a Global leadership role.

It is an open virtual program - companies around the Globe

can nominate their women leaders to this program.
Vishnupriya Saksena
GLCP Program Director
Who is this program for? 
For Women Leaders who want to
Reach for global Leadership positions
Understand what it takes
Prepare for the challenges
Know how to apply solutions
Connect with and learn from International Top level leaders
Get mentored by Board and C-Level female leaders from US, Europe and Asia
Join virtually from around the Globe 
Qualification Criteria: 10 - 20 years of professional Experience and 3+ years of Leadership Experience
Program Outline
6 Online Live Masterclasses with international speakers for 2 hours monthly

6 Months of Mentoring by a Global Board or C-Level Female Leader

6 interactive self-study Masterclass videos of a Global Leader

Optional monthly sponsor meeting

Progress review after 3 months

Certification ceremony after completion of the program with a minimum score to be achieved
4th Cohort
GLCP
LIVE MASTERCLASSES
Sowmya Moni
Independent Director
Marketing & Alliances @ Incture
Member of the Global Executive Team & Co-Director, Women In Big Data India
LinkedIn Profile
   DATE
17th November 2023

15th December 2023

19th January 2024

16th February 2024

15th March 2024

19th  April 2024
   TOPIC
Grow your self-awareness to lead

 

Leading with Head, Heart and Hands   

Identify and include Cultural Differences 

AI and Corporate Strategy

Strategy for a global Market

Get ready for the spotlight 
 Currently running 3rd Cohort
GLCP
LIVE MASTERCLASSES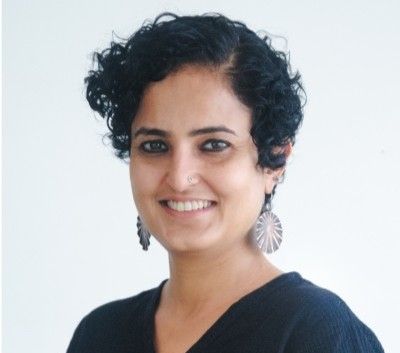 Umang Pathak
Founder, ESG Advisory Services I National President, Legal Awareness Council, Women's Indian Chamber of Commerce and Industry I Liaison at One Better World Collective
LinkedIn Profile
Linda M. Fonner, CPA
CFO | Independent Corporate Board Director | Audit Committee | Qualified Financial Expert | Finance | M&A | Treasury | Strategy | Leadership Development | Governance | Risk Management | Manufacturing | Public and Private
LinkedIn Profile
Yuying Chen-Wynnan
Product and AI Strategy Executive | Product and Technology Strategy | Digital Transformation | Product Due Diligence | DEI | Barnes and Noble Education, EF, Business Objects (SAP), Microsoft | Fractional CPO,
LinkedIn Profile
   TOPIC
 

 

G

lobal & Cultural Leadership - Creating Oneness
GLCP PARTICIPANTS TESTIMONIALS
Kusuma Paidi
"In the 6 months journey of the Global Leadership Certification program by Divershefy has given me ample opportunities to reflect and shape my career path. The Masterclasses have been very informative and I certainly have learnt a lot from the assignments shared. I was indeed very excited to see and listen to passionate women leaders whom I could see as role models. The mentorship connects have been very fruitful in my own personality retrospection and have brought in clarity of thought to handle every situation and opportunity better."
Sonali Pradhan
"The GLCP is a great program that I recommend to others. Having an independent and free interaction with my mentor has been very useful. She is helping me with my blind spots and we have action oriented sessions. The thoughtful curation of Masterclasses delivered great speakers and the Self Study assignments are very interesting."
Caroline Sunitha
"The Program is very well organized. The Speaker line up for Masterclasses has been very thoughtful. It is planned out in a way that gives participants enough space to go deep into each topic and engage and implement the learnings."
Durga Katta
"The GLCP program has given me an opportunity to learn how to network globally and how women leaders can grow. The Master Classes are insightful and help that further strengthen our goals."
Flavia Rozario
"The Global Leadership Certification Program (GLCP) is a well-structured program

that provides meaningful tools and approaches to tackle some of the common

challenges faced by professionals.

The workshops are led by expert instructors who contribute valuable insights from

their own professional experience.
It also helps build a network with professionals

outside your organization and learn from their experiences.I have personally

benefited from my mentor relationship which has made me become more aware of

my personal brand".
Priyanshi Gupta
"I love the assignments. The live masterclasses are quite informative.  Sessions with my mentor have been very insightful. It helped me be more focused, gave me clarity on career trajectory and better visibility.
I will recommend other women professionals to join this program and learn from live speakers and their experiences."